Total Pavement Maintenance Systems
Our team specialise in stabilisation, building, construction, maintenance and management of roads in New Zealand. We provide the latest innovative techniques for road maintenance and management underpinned by ongoing support for every customer. With many years experience in the industry, founders Paul Chin and Stephen Goudie launched Total Pavement Maintenance Systems (TPMS) in 2002.
After many years working for large contracting companies and councils, and running their own contract engineering businesses, Paul Chin and Stephen Goudie were frustrated by the high cost of rehabilitating roads and the lack of innovation in preventative road maintenance of sealed surfaces.
At the time, the practise of seal coating was growing in the US, as road authorities realised they could extend the life of asphalt pavements with a protective coating.

We specialise in Road Stabilisation and Dust Control using Award Winning PolyCom Stabilising Aid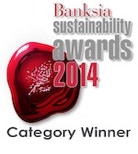 PolyCom Stabilising Aid is a high-performing road stabilisation product with applications for sealed or unsealed road construction and maintenance, mining haul road maintenance, transport hardstands, embankment stabilisation and earthworks in general.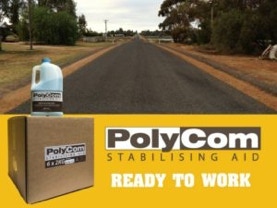 PolyCom Stabilising Aid can stabilise almost any material commonly found in road construction or earthworks projects, from strengthening naturally occurring sub grade, to applications in crushed rock prior to sealing works and anything in between.
PolyCom challenges traditional methods of stabilising road base material by providing results comparable to cement or lime stabilisation, whilst being much easier to use and more cost effective. Read more
We provide planning and services for seal coating, crack sealing and asphalt resurfacing
Crack sealing or crack filling is an important step in extending the life of your asphalt.
Asphalt pavement resurfacing is used in a variety of different applications because of its durability, cost-effectiveness, simplicity of construction, and strength. It is the material of choice for parking lots because asphalt withstands heavier loads and when combined with proper asphalt maintenance lasts for many years.
Providing roading innovations in New Zealand since 2002
Paul and Stephen came came together in 2002 to launch Total Pavement Maintenance Systems (TPMS), to provide sealcoating services in New Zealand. Since then, they have made it their mission to provide the best innovations in road management, underpinned by unbeatable service and support for every customer.
Today, the team at TPMS offers a range of road management innovations for the efficient and cost-effective maintenance of road surfaces, including road stabilisation with PolyCom Stabilising Aid, sealcoating/asphalt resurfacing and cracksealing.
Over the years, TPMS has completed work for clients of all sizes, from local government and commercial airports, to private businesses and households.TPMS has also imported specialist machinery from the US. This includes the only dedicated 6000-litre sealcoating sprayer with a 3.5m spray bar in NZ.
Work with a dedicated team of roading specialists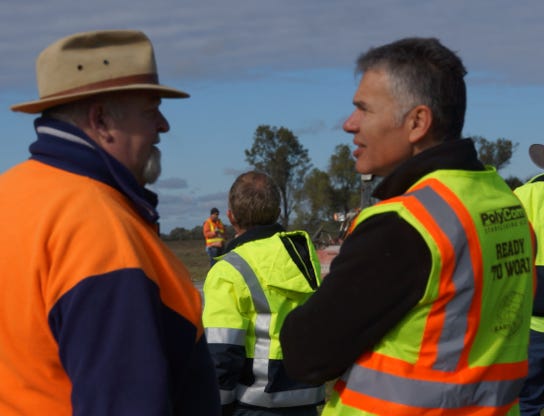 You won't find more dedicated guys to maintain your road surface, pavement, unsealed road or driveway than the engineers at Total Pavement Maintenance Systems. When you work with TPMS, you get innovative products, ongoing support and follow-up technical services that ensure cost-effective road maintenance for years to come.